Oceanside MOBILE CAR DETAILING
​Oceanside - Fire Mountain, Tri-City, Ivey Ranch & Rancho Del Oro
Oceanside - Professional Mobile Car Detailing Service
Mobile Car Detailing Service In Oceanside - Rancho Del Oro, Fire Mountain, Tri-City, Ivey Ranch, & South Oceanside
We come to your home or office with electricity and self contained spotless water to professionally detail your SUV, car or truck. Convenient and honest, Fresh Look Mobile Auto Detailing is a professional mobile car detailer servicing Oceanside – Fire Mountain, South Oceanside, Tri-City, Ivey Ranch, Mira Costa, & Rancho Del Oro, specializing in deep cleaning your car's interior and exterior.
View Oceanside mobile car detail pricing.
Our process is gentle and environment friendly. As a water conservation option, we offer a rinse less car wash upon request. When appropriate, we use steam to disinfect and softly clean your vehicle; inside and out.
We offer additional Oceanside mobile car detailing services such as engine bay cleaning, car headlight restoration, and odor removal. And provide mobile car detailing throughout Oceanside including Fire Mountain, South Oceanside, Tri-City, Ivey Ranch & Rancho Del.
Call or text today, 760.450.6111 to request an appointment for a personal car detail in Oceanside.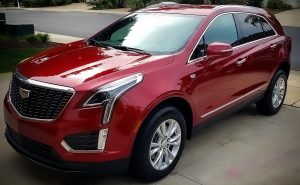 Oceanside - Exterior & Interior Car Detailing
Professional Interior Car Detailing Service in Oceanside – Tri-City, Mira Costa, South Oceanside, Fire Mountain, Rancho Del Oro & Ivey Ranch.